Our success comes from empowering our team to take ownership and work toward a common mission in collaboration with colleagues. When everyone takes an active role in living the culture, we all win!
Every day we see strong leadership at all levels of Common Securitization Solutions. Our people are constantly working to improve processes, serve our customers, and make CSS a better place to build a career for everyone.
CSS has a diverse executive team of talented individuals who bring years of experience to the job every day.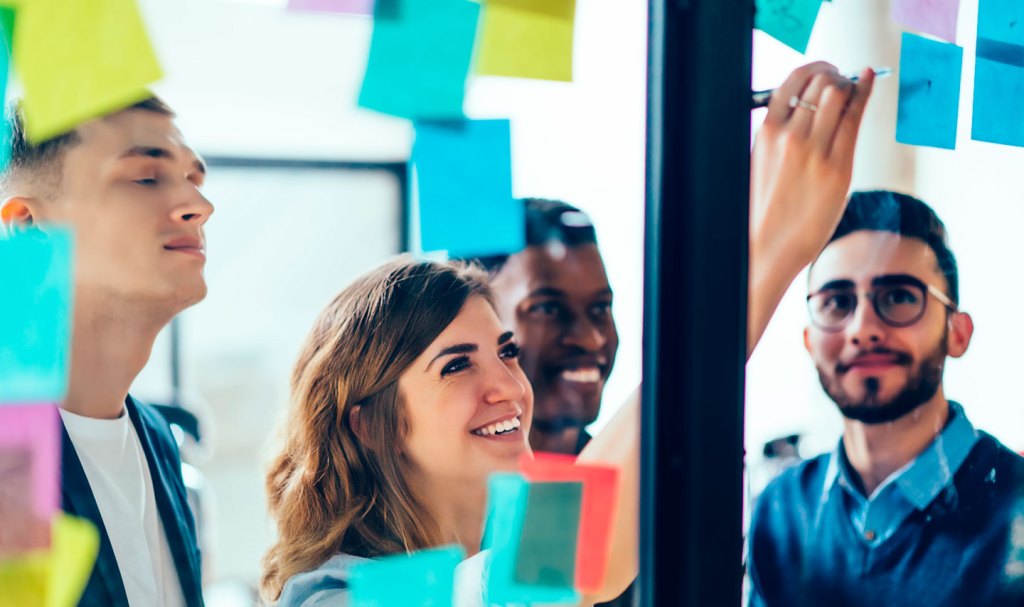 We recognize that culture starts at the top but is only successful when our entire team shares a commitment to vision and values. We are proud of the role we play in building and running a company that supports mortgage-backed securitization for Fannie Mae and Freddie Mac, and is positioning itself to deliver products and services for global financial markets. Learn more about our culture.
Tony Renzi was appointed Chief Executive Officer of Common Securitization Solutions in December 2019 and added to the Board of Managers as a Director in January 2020.
As CEO, Tony leads the joint venture that represents the largest and most efficient mortgage securitization service in the world. As a business and technology solutions provider CSS is an indispensable business partner to Fannie Mae and Freddie Mac serving as an issuing agent and administrator of their Uniform Mortgage Backed Security (UMBS) as well as other complex securitization structures. Today CSS supports over 1 million securitizations, backed by over 27 million loans and $5 trillion in outstanding mortgage balances.
Tony is an accomplished executive with over 30 years of experience leading top national public and private organizations through dynamic and complex business, operational, and regulatory environments. Prior to joining CSS, he held executive positions as the President and Chief Operating Officer at Cenlar FSB the nation's largest mortgage sub-servicer; CEO, President and Board Director of Walter Investment/Ditech Holding Corporation, a top 10 independent mortgage originator and servicer; Managing Director and Chief Operations Officer at Citigroup responsible for CitiMortgage Operations, and Citi's North America Retail and Commercial Bank operations; Executive Vice President at Freddie Mac responsible for their Single Family Business, Operations, and Technology; and for 23 years of his career executive leadership positions with GMAC Mortgage ultimately serving as GMAC ResCap's President and Chief Operating Officer and Board Director.
Tony has a Bachelor of Arts from Holy Family University and a Master of Business Administration from Thomas Jefferson University.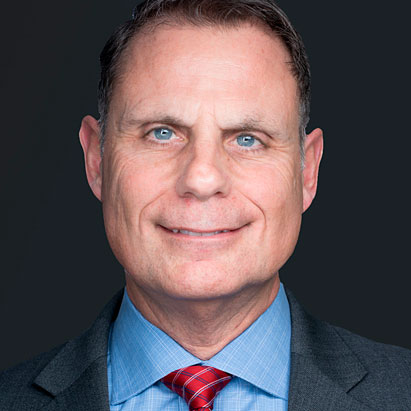 President and Chief Operating Officer
Al Barbieri is President and Chief Operating Officer of CSS, a position he has held since August 2020. As President, Al oversees the day-to-day running of the firm. Al had served as Executive Vice President and Chief Operating Officer since 2017, leading securities processing, product development, client services, customer acquisitions solution team, enterprise project management, and transformation. Al brings over 30 years of experience in housing finance with an emphasis in capital markets fixed-income operations and cash management including 20 years with Fannie Mae in a variety of executive positions, most notably as Senior Vice President where he managed large middle and back-office operations as well as many mission critical projects.
Earlier in his career, Al held several senior positions responsible for overseeing mortgage securities operations for Wall Street firms such as First Boston, Morgan Stanley, and Nomura Securities. Al also worked on the MBS trading desk at Chase Bank where he traded MBS repurchase agreements. Al attended Queens College New York, is a Certified Treasury Professional designated by The Association for Financial Professionals, and has completed Executive Development Programs at Harvard Business School. Al previously was a member of the Federal Reserve Bank of New York's FEDWIRE Securities Customer Advisory Group, and formerly held his Series 7 General Securities Representative license and Series 63 Uniform Securities Agent license.
Chief Technology Officer and Executive Vice President
Susan Gueli joined CSS in December 2020 as Chief Technology Officer and Executive Vice President. She is responsible for setting the technological vision for the company and developing and implementing all aspects of the Common Securitization Platform, which includes application development for our cloud native services, infrastructure, information security, innovation, and data.
Before joining CSS, Susan spent 30 years at Nationwide where she held a series of increasingly senior roles including Chief Information Officer of Nationwide Financial, Chief Information Officer of Nationwide's Infrastructure & Operations, and Chief Technology Officer of Nationwide's Program & Application Services. Susan was named a "Woman Worth Watching" in 2019 by Profiles in Diversity Journal.
Susan has a Bachelor of Science in business administration, computer information systems from The Ohio State University.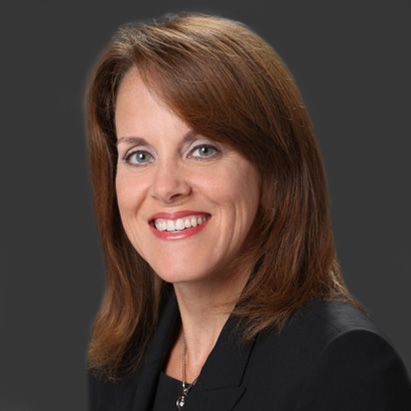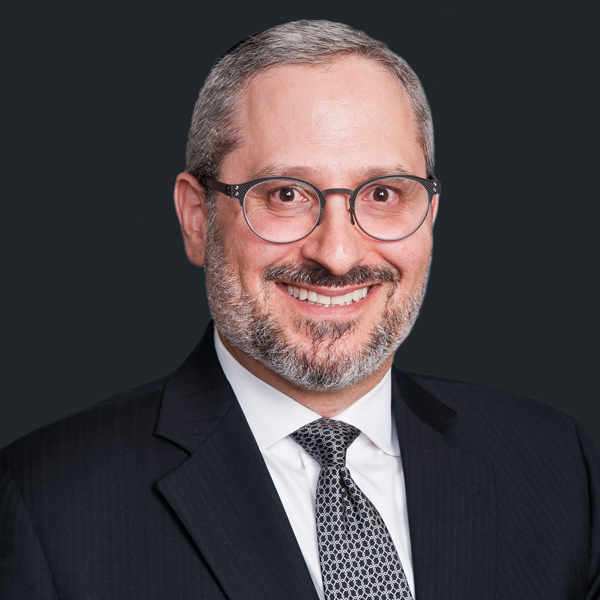 Chief Risk Officer and Senior Vice President
Louis Glinn joined CSS in April 2021 as Chief Risk Officer and Senior Vice President. In this position, Louis leads the company's comprehensive Enterprise Risk Management Program, managing the company's overall integrated risk appetite framework, including its enterprise-wide processes and systems for identifying and reporting current and emerging risks.
Louis has more than 25 years of experience in risk most recently with Cenlar FSB, where he served as Chief Operational Risk Officer and then Chief Risk Officer. He also held leadership positions in risk with S&P Global Inc., JPMorgan Chase, and Ally Financial.
Louis has a Bachelor of Arts in economics with a specialization in financial economics and accounting from Rutgers University.
Chief of Staff, Head of Strategy, and Senior Vice President
Mike Gill was appointed Chief of Staff, Head of Strategy, and Senior Vice President in January 2020. In this role, Mike is responsible for developing the company's plans to evolve the Common Securitization Platform and expand its capabilities to provide additional services.
Mike has over 20 years of legal experience and has provided both strategic and tactical leadership in the legislative and regulatory environments including as Chief Operating Officer of the U.S. Commodity Futures Trading Commission (CFTC) as well as Chief of Staff to the CFTC Chairman.
Prior to his Executive Branch service, Mike was an attorney with Crowell & Moring, LLP, concentrated on the energy and financial service sectors, and also served on the staff of Sen. John Danforth (R-MO) and Rep. Paul Gillmor (R-OH).
Mike has a Bachelor of Arts in economics from the University of Dayton, a Master of Arts in government from The Johns Hopkins University, and his Juris Doctor from The Catholic University of America.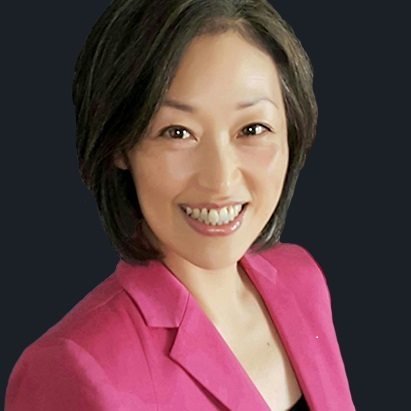 Chief Audit Executive and Senior Vice President
Jina Hong joined CSS in July 2020 as Chief Audit Executive and Senior Vice President. In this position, she has company-wide oversight for all internal audit related activities. Jina is responsible for evaluating and improving the effectiveness of all governance, risk management, and control processes. She also supports the Board of Managers in its oversight role.
Jina has 20 years of audit experience, mostly recently with HSBC in New York where she was Head of Global Audit Methodology. She has also held leadership positions in Audit at Morgan Stanley, Goldman Sachs, Lehman Brothers, and others in New York, Tokyo, Singapore, and Sydney.
Jina is qualified as a Certified Public Accountant and a Management Accountant. She holds a Bachelor of Commerce from the University of New South Wales.
Senior Vice President, Chief Administrative and Diversity Officer
Brian McQuaid was appointed Chief Administrative and Diversity Officer and Senior Vice President in December 2019. He leads the full range of human resources activities, including recruitment, staffing, training, and compensation and benefits. He also leads marketing, communications, procurement, corporate facilities, and the Diversity and Inclusion office.
Brian brings many years of human capital experience serving over 13 years at Fannie Mae in senior roles including Senior Vice President and Chief Human Resources Officer, as Senior Vice President of HR Service Delivery at MCI Telecommunications, and Chief Human Resources Officer at Citizens Bank corporation.
Brian has a Bachelor of Science in Business Administration in finance from Georgetown University and a Master of Business Administration in human resources management/personnel administration from The George Washington University.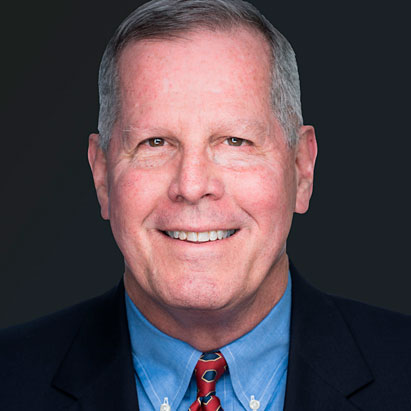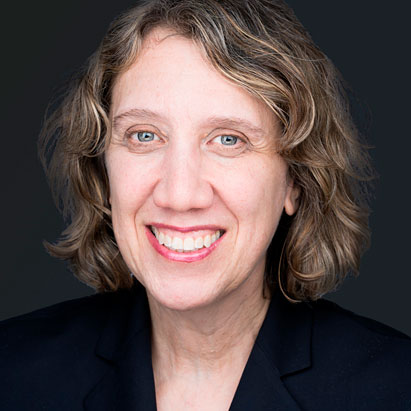 Chief Legal and Compliance Officer and Senior Vice President
Carol Rakatansky was appointed Chief Legal and Compliance Officer and Senior Vice President in 2016. She is responsible for managing all legal affairs for the company.
Prior to joining CSS, Carol served as Managing Associate General Counsel for Corporate Governance at Freddie Mac, working with the Risk Committee and Board of Directors. She served in multiple leadership positions at Sallie Mae during her 13-year career there, including SVP and Corporate Secretary and earlier as an attorney for mergers and acquisitions and commercial real estate transactions at several law firms, including Katten Muchin Rosenman.
Carol has a Bachelor of Science in psychology from Brown University, a Master of Education in administration, planning, and policy from Harvard University, and her Juris Doctor from Georgetown University Law Center.
Chief Financial Officer and Senior Vice President
Juanita Russell joined CSS in August 2020 as Chief Financial Officer and Senior Vice President. In this position, Juanita has broad responsibility for all financial activities at the company including controlling, accounting, financial planning and analysis, internal financial controls, and financial statements.

Juanita brings more than 25 years of experience to CSS including 21 years at MERSCORP Holdings, Inc. where she rose through the ranks and served as Senior Vice President and Chief Financial Officer from 2011-2018. Most recently she was a consultant with Northstar Financial Consulting Group where she provided her CFO expertise to technology and entertainment companies.
Juanita is a Certified Public Accountant. She has a Bachelor of Science in accounting from the University of Maryland – Robert H. Smith School of Business, and a Master of Business Administration in finance from Columbia Business School.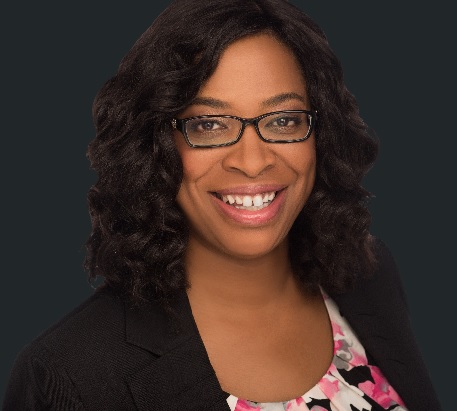 IN ADDITION TO TONY RENZI,
THE CSS BOARD OF MANAGERS INCLUDES
J. Christopher "Chris" Giancarlo, Chairman of the Company's Board of Managers, is senior counsel, Willkie Farr & Gallagher, based in the firm's New York office. Chris served as the 13th Chairman of the U.S. Commodity Futures Trading Commission (CFTC), where he oversaw regulation of the futures, options, and swaps derivatives markets. Chris was also a successful entrepreneur helping GFI Group Inc. grow into a leading trading platform and technology vendor to global markets for OTC swaps and other derivatives and managing GFI's successful private equity financing and IPO.

Chris is a renowned blockchain technology advocate and key contributor to the global discourse on cryptocurrencies and digital assets. During his tenure at the CFTC (2014-2019), Chris oversaw the first bitcoin futures products entering the marketplace and applied a "Do No Harm" regulatory approach towards blockchain technology.
Chris has testified often about financial and derivatives markets before the U.S. Congress and EU Parliament and is a frequent guest on broadcast radio and television, including BloombergTV, CNBC, Fox Business, and the BBC, as well as podcasts such as "Unchained" and "CoinDesk." Chris has written and spoken extensively on public policy, legal, and other matters involving technology and the financial markets and has authored numerous white papers, articles, and op-eds that have been published in The Wall Street Journal, Financial Times, Cato Journal, New York Law Journal, Les Echos, and Coinbase.
David C. Benson is President of Fannie Mae. In this capacity he is responsible for leading the development and execution of the strategic plan for the organization, focused on driving innovation and organizational performance in support of its mission to provide liquidity and promote affordability and access to the U.S. housing finance system. David leads the Single-Family and Multifamily businesses, covering all segments of the business including customer engagement, capital markets, pricing, underwriting, and credit portfolio management. David is also responsible for corporate functions, including information technology, business operations, finance, strategy, human resources, communications, marketing, and economic research.
Prior to becoming Fannie Mae's President, David was Executive Vice President and Chief Financial Officer. In this role he was responsible for all of Fannie Mae's financial management functions as well as corporate strategy, economic research, and enterprise innovation. Previously, he served as Executive Vice President – Capital Markets, and Senior Vice President and Treasurer.
Prior to joining Fannie Mae in 2002, David was a Managing Director in the Fixed-Income Division of Merrill Lynch & Co. During his 14-year tenure he held leadership positions in risk management, fixed-income and currency trading, debt syndication, and e-commerce based in New York and London.
David earned a Master of Business Administration from Stanford Business School, a Doctor of Medicine from Harvard Medical School, and a Bachelor of Science in psychobiology, summa cum laude, from the University of California, Los Angeles.
Dylan Glenn joined the CSS Board of Managers in December 2020. Dylan is CEO of KBBO Americas, L.P. KBBO Americas is the U.S.-based investment vehicle for the KBBO Group, a diversified investment company headquartered in the United Arab Emirates. Prior to joining the KBBO Group, Dylan was Senior Managing Director of Guggenheim Partners where he coordinated the joint venture partnership between the Abu Dhabi-based KBBO Group and Guggenheim Partners – Guggenheim KBBO Partners. It is a merchant banking effort that leverages the firm's investment banking and asset management capabilities with an important strategic partner with deep operating experience throughout the Middle East. Dylan is Chairman of Guggenheim KBBO Partners. Prior to joining Guggenheim, Dylan served as Deputy Chief of Staff to Governor Sonny Perdue of Georgia. Dylan also served in the White House as Special Assistant for President George W. Bush for Economic Policy. He was a member of the National Economic Council team advising the President on various economic issues. He also spent almost two decades in national and state politics.
Dylan has a Bachelor of Arts from Davidson College in North Carolina, where he is a Trustee. He is also a Trustee of Episcopal High School in Alexandria, Virginia.
Andy Higginbotham is the Chief Operating Officer and the head of Strategic Delivery, Data and Operations in the Single-Family division of Freddie Mac. He is responsible for the development and management of Single-Family strategic initiatives from concept through implementation, maintenance, and enhancement.
Andy leads several multi-year initiatives focused on transforming Freddie Mac's business, including Freddie Mac Loan Advisor®, pricing execution, the Common Securitization Platform, Single Security, and Reimagine Servicing. He manages a combination of strategic functions, including data strategy, product development, strategic technology integration, business services, change management, initiative prioritization, and iLab, an internal management consulting team.
As head of Single-Family Operations, he also leads the servicing, security, and real estate-owned operations functions, the customer service centers, and the Single-Family partnership with Information Technology.
Andy has over 30 years of mortgage industry experience with Fortune 500 companies, managing high value, complex projects and organizations in mortgage sales, risk, operations, and technology.
Lynnette Kelly joined the CSS Board of Managers in December 2020. Lynnette is a financial services senior executive with 30-plus years of business, legal and compliance, technology and data, advocacy, regulatory, and management experience in the fixed-income securities markets, both domestically and internationally. Lynnette spent 12 years at Municipal Securities Rulemaking Board (MSRB) in Washington, DC where she was President and Chief Executive Officer until retiring in September 2019. MSRB is the primary regulator of the municipal securities market. Prior to her tenure at MSRB, she was Senior Vice President and Associate General Counsel of SIFMA, the Securities Industry and Financial Markets Association. Before joining SIFMA, she practiced law at several international law firms; served as General Counsel for a major New York issuer of municipal securities; and represented the fixed income markets banks and broker dealers as a trade association professional.
Lynnette has a Bachelor of Arts from the University of Nebraska and Juris Doctor from Tulane University School of Law. Her community leadership focuses on education for disadvantaged students through work with Bishop John T. Walker School for Boys since 2008 as well as other organizations.
Mike is executive director of the Milken Institute Center for Financial Markets, a position he has held since 2019. He also serves as a distinguished policy fellow at the Center for Financial Markets and Policy at Georgetown University's McDonough School of Business; a board member of Behavox, an end-to-end data operating platform; and an advisor to GTS, a leading electronic market maker across global financial instruments.

From 2013 until 2018, Mike served as a Commissioner on the Securities and Exchange Commission (SEC), including as Acting Chairman in 2017. In that role, he also served as a member of the Financial Stability Oversight Council (FSOC) and the President's Working Group on Financial Markets. Prior to his service on the SEC, he was chief economist for the U.S. Senate Committee on Banking, Housing, and Urban Affairs.

Mike's earlier experience includes senior economist at the President's Council of Economic Advisers (CEA) in both the George W. Bush and Barack Obama Administrations. Before joining the White House, he worked as a Principal at the Securities Litigation and Consulting Group (SLCG). His first tenure at the SEC was in the Office of Economic Analysis (now the Division of Economic and Risk Analysis) as a visiting academic scholar on leave from Iowa State University where he was an assistant professor of finance.
Mike received his Bachelor of Arts in foreign service and international politics from the Pennsylvania State University, a Master of Business Administration from Georgetown University, and a Doctorate in finance from the Pennsylvania State University.
Ramon Richards is Fannie Mae's Senior Vice President – Integrated Technology Solutions, reporting to the Chief Operating Officer. Ramon is responsible for application delivery for Single Family, Multifamily, Finance, Risk and Corporate Functions. In this role, he is responsible for delivering technology solutions that enable the business and deliver value for our customers. In addition, Ramon is one of the COO leaders driving the Digital Transformation strategic priority.
Prior to his current role, Ramon was Senior Vice President – Securitization and Servicing Technology. He also has served as Vice President – Securitization and Credit Technology, Vice President and Business Information Officer for Finance and Corporate Function Technology, among other roles. He joined Fannie Mae in 1999.
Ramon has a bachelor of science in mathematics from Morehouse College, a bachelor of science in electrical engineering from the Georgia Institute of Technology, and a master of business administration from the Wharton School of the University of Pennsylvania.
Jerry Weiss has served as Chief Administrative Officer and Executive Vice President of Freddie Mac since 2010. In this role, he serves as the company's senior executive liaison to the Federal Housing Finance Agency and the U.S. Department of the Treasury. He oversees government and industry relations and public policy, public relations and corporate marketing, internal communications, conservatorship affairs and initiatives, economic and housing research, regulatory affairs, and Making Home Affordable – Compliance. He is a member of the company's senior operating committee.
Previously, Jerry served as Freddie Mac's Chief Compliance Officer and in other senior management roles since joining the company in October 2003.
Jerry has more than 30 years' experience in the financial services industry. Before joining Freddie Mac, he worked at Merrill Lynch Investment Managers for 13 years, most recently as First Vice President and Global Head of Compliance. From 1982 to 1990, he practiced with a national law firm in Washington, D.C., where he specialized in securities regulation and corporate finance matters.
Jerry graduated Phi Beta Kappa from the State University of New York at Binghamton with a Bachelor of Arts in political science. He earned a law degree from The George Washington University.
Links to Other Information and Related Websites
Click here for the latest update from the Federal Housing Finance Agency (FHFA) on the Common Securitization Platform
Click here for more information on the Single Security and CSP from Fannie Mae
Click here for more information on the Single Security and CSP from Freddie Mac