Our success comes from empowering our team to take ownership and work toward a common mission in collaboration with colleagues. When everyone takes an active role in living the culture, we all win!
Every day we see strong leadership at all levels of Common Securitization Solutions. Our people are constantly working to improve processes, serve our customers, and make CSS a better place to build a career for everyone.
CSS has a diverse executive team of talented individuals who bring years of experience to the job every day.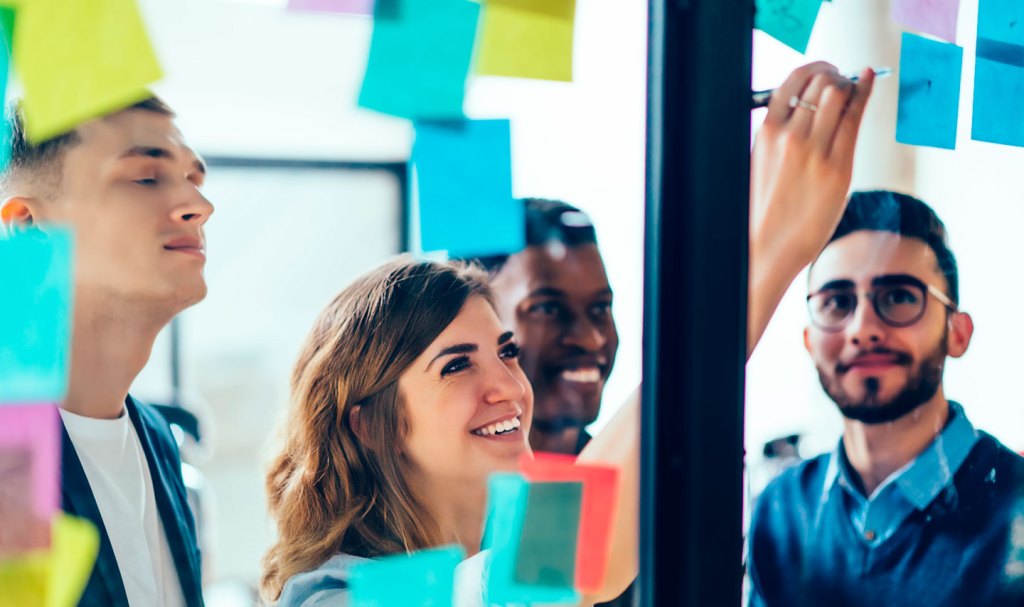 We recognize that culture starts at the top but is only successful when our entire team shares a commitment to vision and values. We are proud of the role we play in building and running a company that supports mortgage-backed securitization for Fannie Mae and Freddie Mac, and is positioning itself to deliver products and services for global financial markets. Learn more about our culture.
Tony Renzi was appointed Chief Executive Officer of Common Securitization Solutions in December 2019 and added to the Board of Managers as a Director in January 2020.
As CEO, Tony leads the joint venture that represents the largest and most efficient mortgage securitization service in the world. As a business and technology solutions provider CSS is an indispensable business partner to Fannie Mae and Freddie Mac serving as an issuing agent and administrator of their Uniform Mortgage Backed Security (UMBS) as well as other complex securitization structures. Today CSS supports over 1 million securitizations, backed by over 27 million loans and $5 trillion in outstanding mortgage balances.
Tony is an accomplished executive with over 30 years of experience leading top national public and private organizations through dynamic and complex business, operational, and regulatory environments. Prior to joining CSS, he held executive positions as the President and Chief Operating Officer at Cenlar FSB the nation's largest mortgage sub-servicer; CEO, President and Board Director of Walter Investment/Ditech Holding Corporation, a top 10 independent mortgage originator and servicer; Managing Director and Chief Operations Officer at Citigroup responsible for CitiMortgage Operations, and Citi's North America Retail and Commercial Bank operations; Executive Vice President at Freddie Mac responsible for their Single Family Business, Operations, and Technology; and for 23 years of his career executive leadership positions with GMAC Mortgage ultimately serving as GMAC ResCap's President and Chief Operating Officer and Board Director.
Tony has a Bachelor of Arts from Holy Family University and a Master of Business Administration from Thomas Jefferson University.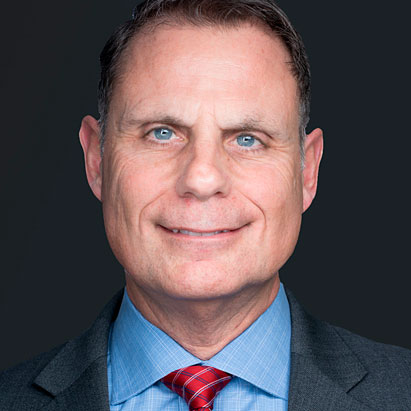 President and Chief Operating Officer
Al Barbieri is President and Chief Operating Officer of CSS, a position he has held since August 2020. As President, Al oversees the day-to-day running of the firm. Al had served as Executive Vice President and Chief Operating Officer since 2017, leading securities processing, product development, client services, customer acquisitions solution team, enterprise project management, and transformation. Al brings over 30 years of experience in housing finance with an emphasis in capital markets fixed-income operations and cash management including 20 years with Fannie Mae in a variety of executive positions, most notably as Senior Vice President where he managed large middle and back-office operations as well as many mission critical projects.
Earlier in his career, Al held several senior positions responsible for overseeing mortgage securities operations for Wall Street firms such as First Boston, Morgan Stanley, and Nomura Securities. Al also worked on the MBS trading desk at Chase Bank where he traded MBS repurchase agreements. Al attended Queens College New York, is a Certified Treasury Professional designated by The Association for Financial Professionals, and has completed Executive Development Programs at Harvard Business School. Al previously was a member of the Federal Reserve Bank of New York's FEDWIRE Securities Customer Advisory Group, and formerly held his Series 7 General Securities Representative license and Series 63 Uniform Securities Agent license.
Chief Audit Executive and Senior Vice President
Jina Hong joined CSS in July 2020 as Chief Audit Executive and Senior Vice President. In this position, she has company-wide oversight for all internal audit related activities. Jina is responsible for evaluating and improving the effectiveness of all governance, risk management, and control processes. She also supports the Board of Managers in its oversight role.
Jina has 20 years of audit experience, mostly recently with HSBC in New York where she was Head of Global Audit Methodology. She has also held leadership positions in Audit at Morgan Stanley, Goldman Sachs, Lehman Brothers, and others in New York, Tokyo, Singapore, and Sydney.
Jina is qualified as a Certified Public Accountant and a Management Accountant. She holds a Bachelor of Commerce from the University of New South Wales.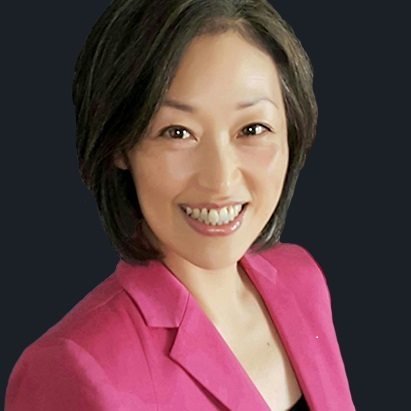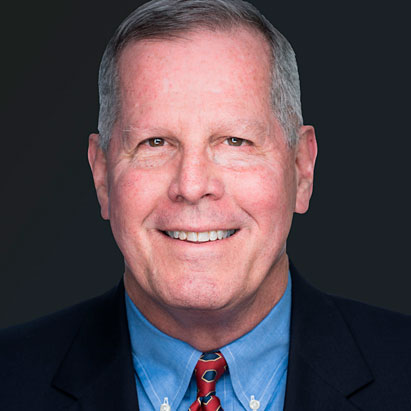 Senior Vice President, Chief Administrative and Diversity Officer
Brian McQuaid was appointed Chief Administrative and Diversity Officer and Senior Vice President in December 2019. He leads the full range of human resources activities, including recruitment, staffing, training, and compensation and benefits. He also leads marketing, communications, procurement, corporate facilities, and the Diversity and Inclusion office.
Brian brings many years of human capital experience serving over 13 years at Fannie Mae in senior roles including Senior Vice President and Chief Human Resources Officer, as Senior Vice President of HR Service Delivery at MCI Telecommunications, and Chief Human Resources Officer at Citizens Bank corporation.
Brian has a Bachelor of Science in Business Administration in finance from Georgetown University and a Master of Business Administration in human resources management/personnel administration from The George Washington University.
Chief Legal and Compliance Officer, Interim Chief Risk Officer, and Senior Vice President
Carol Rakatansky was appointed Chief Legal and Compliance Officer and Senior Vice President in 2016. She is also Interim Chief Risk Officer. She is responsible for managing all legal, compliance, and risk affairs for the company.
Prior to joining CSS, Carol served as Managing Associate General Counsel for Corporate Governance at Freddie Mac, working with the Risk Committee and Board of Directors. She served in multiple leadership positions at Sallie Mae during her 13-year career there, including SVP and Corporate Secretary and earlier as an attorney for mergers and acquisitions and commercial real estate transactions at several law firms, including Katten Muchin Rosenman.
Carol has a Bachelor of Science in psychology from Brown University, a Master of Education in administration, planning, and policy from Harvard University, and her Juris Doctor from Georgetown University Law Center.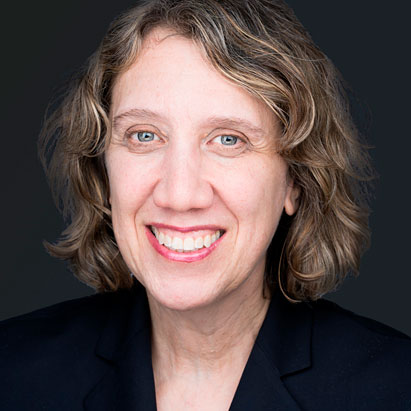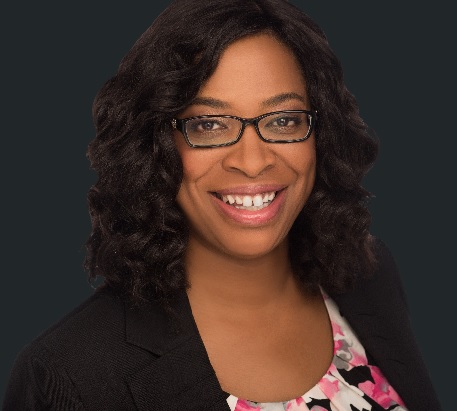 Chief Financial Officer and Senior Vice President
Juanita Russell joined CSS in August 2020 as Chief Financial Officer and Senior Vice President. In this position, Juanita has broad responsibility for all financial activities at the company including controlling, accounting, financial planning and analysis, internal financial controls, and financial statements.

Juanita brings more than 25 years of experience to CSS including 21 years at MERSCORP Holdings, Inc. where she rose through the ranks and served as Senior Vice President and Chief Financial Officer from 2011-2018. Most recently she was a consultant with Northstar Financial Consulting Group where she provided her CFO expertise to technology and entertainment companies.
Juanita is a Certified Public Accountant. She has a Bachelor of Science in accounting from the University of Maryland – Robert H. Smith School of Business, and a Master of Business Administration in finance from Columbia Business School.
IN ADDITION TO TONY RENZI,
THE CSS BOARD OF MANAGERS INCLUDES
Matthew R. Feldman is Chair of the CSS Board of Managers. Matt served as President and CEO of the Federal Home Loan Bank of Chicago from April 2008 until December of 2020. He had been with the Bank since September of 2003 and served in several executive capacities, including Chief Risk Officer and Executive Vice President, Operations and Technology.
Prior to his employment with the Bank, Matt was Co-founder and Chief Executive Officer of Learning Insights, Inc. from 1995 to 2003. He conceived, established, financed, and directed the operations of this privately held e-learning company. Previously, Matt was President of Continental Trust Company, a wholly owned subsidiary of Continental Bank, and served in a number of other roles in capital markets, investments and general management during his 15 years there.
Matt holds degrees from Case Western Reserve University and the Kellogg School of Management of Northwestern University where he is a life member of the Kellogg Global Advisory Board and a member of the Kellogg Inclusion Coalition. 
Matt serves on the Board of Directors of Recology, Inc., an ESOP-owned, waste management and resource recovery company based in San Francisco, CA, where he is Chair of the Governance Committee and serves on the Audit and Risk Oversight Committees. He served on the Board of Directors of the Office of Finance of the Federal Home Loan Banks. He is a former Chair of the Bank Presidents Conference. Matt is the immediate past Chair of the Pentegra Defined Benefit Plan for Financial Institutions and immediate past Co-Chair of the CEO Council of the Financial Services Pipeline Initiative. He serves as a member of the Board of Trustees of the Evanston Community Foundation where he is Chair of the Racial Equity Task Force, Treasurer; Chair of the Audit and Finance Committees; and a member of the Investment Council. He is also a member of the Board of Trustees of the Beth Emet Foundation and a member of the Racial Justice Committee of Beth Emet Synagogue.
David C. Benson is President of Fannie Mae. In this capacity he is responsible for leading the development and execution of the strategic plan for the organization, focused on driving innovation and organizational performance in support of its mission to provide liquidity and promote affordability and access to the U.S. housing finance system. David leads the Single-Family and Multifamily businesses, covering all segments of the business including customer engagement, capital markets, pricing, underwriting, and credit portfolio management. David is also responsible for corporate functions, including information technology, business operations, finance, strategy, human resources, communications, marketing, and economic research.
Prior to becoming Fannie Mae's President, David was Executive Vice President and Chief Financial Officer. In this role he was responsible for all of Fannie Mae's financial management functions as well as corporate strategy, economic research, and enterprise innovation. Previously, he served as Executive Vice President – Capital Markets, and Senior Vice President and Treasurer.
Prior to joining Fannie Mae in 2002, David was a Managing Director in the Fixed-Income Division of Merrill Lynch & Co. During his 14-year tenure he held leadership positions in risk management, fixed-income and currency trading, debt syndication, and e-commerce based in New York and London.
David earned a Master of Business Administration from Stanford Business School, a Doctor of Medicine from Harvard Medical School, and a Bachelor of Science in psychobiology, summa cum laude, from the University of California, Los Angeles.
Andy Higginbotham is the Chief Operating Officer and the head of Strategic Delivery, Data and Operations in the Single-Family division of Freddie Mac. He is responsible for the development and management of Single-Family strategic initiatives from concept through implementation, maintenance, and enhancement.
Andy leads several multi-year initiatives focused on transforming Freddie Mac's business, including Freddie Mac Loan Advisor®, pricing execution, the Common Securitization Platform, Single Security, and Reimagine Servicing. He manages a combination of strategic functions, including data strategy, product development, strategic technology integration, business services, change management, initiative prioritization, and iLab, an internal management consulting team.
As head of Single-Family Operations, he also leads the servicing, security, and real estate-owned operations functions, the customer service centers, and the Single-Family partnership with Information Technology.
Andy has over 30 years of mortgage industry experience with Fortune 500 companies, managing high value, complex projects and organizations in mortgage sales, risk, operations, and technology.
Ramon Richards is Fannie Mae's Chief Information Officer. Ramon is responsible for accelerating Fannie Mae's Digital Transformation, delivering technology capabilities to enable the business, and defining the next horizon of technology priorities. In addition, he is responsible for application development, enterprise architecture, technology shared services, technology resiliency, cloud infrastructure, and workplace technology functions.
Prior to his current role, Ramon was Senior Vice President of Integrated Technology Solutions. In this role, he was responsible for delivering technology solutions that enable the business and deliver value for customers. He also served as Vice President for Securitization and Credit Technology and Vice President for Finance and Corporate Function Technology, among other roles. He joined Fannie Mae in 1999.
Ramon has a Bachelor of Science in mathematics from Morehouse College, a Bachelor of Science in electrical engineering from the Georgia Institute of Technology, and a Master of Business administration from the Wharton School of the University of Pennsylvania.
Jerry Weiss has served as Chief Administrative Officer and Executive Vice President of Freddie Mac since 2010. In this role, he serves as the company's senior executive liaison to the Federal Housing Finance Agency and the U.S. Department of the Treasury. He oversees government and industry relations and public policy, public relations and corporate marketing, internal communications, conservatorship affairs and initiatives, economic and housing research, regulatory affairs, and Making Home Affordable – Compliance. He is a member of the company's senior operating committee.
Previously, Jerry served as Freddie Mac's Chief Compliance Officer and in other senior management roles since joining the company in October 2003.
Jerry has more than 30 years' experience in the financial services industry. Before joining Freddie Mac, he worked at Merrill Lynch Investment Managers for 13 years, most recently as First Vice President and Global Head of Compliance. From 1982 to 1990, he practiced with a national law firm in Washington, D.C., where he specialized in securities regulation and corporate finance matters.
Jerry graduated Phi Beta Kappa from the State University of New York at Binghamton with a Bachelor of Arts in political science. He earned a law degree from The George Washington University.
Links to Other Information and Related Websites
Click here for the latest update from the Federal Housing Finance Agency (FHFA) on the Common Securitization Platform
Click here for more information on the Single Security and CSP from Fannie Mae
Click here for more information on the Single Security and CSP from Freddie Mac