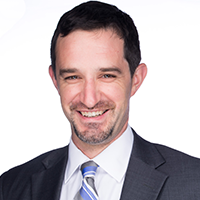 Director - Cloud Solutions Architecture
With Steve Marzabal – Sr. Director, Business Development
Challenge
As part of its desire to continuously innovate and spark creativity, CSS wanted to test different ideas around user-driven securitization. CSS had ideas to allow the organization to operate differently by providing a configurable user interface and securitization workflow for its customers and users, and we needed to test our hypothesis in an accelerated fashion. Our team searched for low- or no-code technology that would allow us to accelerate our prototyping phases and ultimately our time to market.
Opportunity
With cloud-based infrastructure and tools, companies can launch new features or products quickly and gather real-time feedback from users, allowing for continuous improvement based on user needs and preferences. The Cloud provides a flexible and scalable infrastructure for rapid prototyping and experimentation, allowing teams to collaborate seamlessly, iterate quickly, and deliver exceptional results.
Solution
We evaluated several tools that would provide such acceleration and ultimately chose AWS Amplify, which is built upon existing market-leading technologies such as React, Figma, AWS Lambda, AppSync, DynamoDB, and CloudFormation. This offered us confidence that if we were to eventually outgrow Amplify's capabilities, we would be able to leverage the work we had done inside Amplify in more demanding, complex scenarios natively on AWS.
Our small team used AWS Amplify to successfully produce a prototype of a potential next-gen, user-driven securitization platform in less than ten weeks. By utilizing a common interface that stitches together the most critical AWS services used in modern app development, CSS was able to leapfrog many of the traditional hurdles encountered to beginning an innovation exploration. Our team has gained the capabilities to rapidly prototype, iterate, and deploy applications in order to drive innovation and deliver value.