Mortgage Forbearance in the COVID-19 Pandemic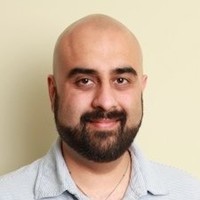 VP - Innovation and Architecture
Challenge:
When a mortgage loan is in a Mortgage-Backed Security (MBS), Fannie Mae or Freddie Mac ("the Enterprises") mortgage servicers with a scheduled payment remittance are responsible for advancing the principal and interest payment regardless of borrower payments. Mortgage loans that are delinquent for more than four months historically were purchased out of MBS pools by the Enterprises. When the federal government put the COVID-19 forbearance plan into effect, it clarified that mortgage loans with COVID-19 payment forbearance shall be treated like a natural disaster event and will remain in the MBS pool.
Guidance from the Federal Housing Finance Agency (FHFA) allows borrowers to be in forbearance for up to 18 months. Further, COVID-19 Payment Deferral for borrowers with an Enterprise-backed mortgage can cover up to 18 months of missed payments. COVID-19 Payment Deferral allows borrowers to repay their missed payments at the time the home is sold, refinanced, or at mortgage maturity.
The forbearance plan put forward by FHFA required that Freddie Mac, Fannie Mae, and Common Securitization Solutions (CSS) jointly adjust their business process and technology systems to meet these new changes rapidly to support people whose lives and mortgage payments were upended by COVID-19.
Solution:
In a matter of just weeks, CSS rapidly and repeatedly enhanced the Common Securitization Platform to support these changes in borrower assistance programs and forbearance; this included continued adjustments to support Fannie Mae and Freddie Mac process changes. To implement the technology changes required, CSS teams tested and implemented solutions rapidly over multiple releases using Agile methodologies and rolled out these critical changes into production over a three-month period.
This very rapid implementation and close collaboration with Freddie Mac and Fannie Mae made the federal government's forbearance program a reality for millions of people, providing relief during an unprecedented global pandemic and averting a mortgage crisis.